TheServerSide.com has a team of dedicated editors who bring you the best Java and server-side development information from around the Web. Our staff searches the Web daily for the latest news and technology updates. We also keep in constant contact with users and top technical experts to bring you a constant stream of fresh, original content. Here's a look at who's behind the site: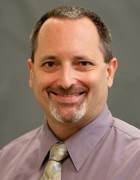 Scot Petersen, Editorial Director spetersen@techtarget.com
Scot Petersen is Editorial Director of TechTarget's Business Applications and Architecture Media Group, and was formerly Editorial Director for the CIO/IT Strategy group at TechTarget. Scot has more than 20 years of experience in journalism and is a past editor of eWeek magazine. He has a master's degree in English and an MBA from Northeastern University.

Jan Stafford, Executive Editor  jstafford@techtarget.com 
As executive editor, Jan Stafford plans and oversees strategy and operations for TechTarget's Application Development Editorial Team. She works closely with the editorial team to keep the group's sites focused on the information needs of software developers, testers, project and QA managers and others in the software development community. Jan has covered the computer industry for the last 20-plus years, writing about everything from personal computers to operating systems to server virtualization to application development. She has served in top editorial positions with several national trade publications, as a contributor to such publications as "PC Week Inside" and "Investor's Business Daily," and as a speaker at industry conferences. She came to Techtarget.com from VARBusiness. At TechTarget Inc., Jan has launched and served as site editor for various sites and blogs, including SearchServerVirtualization.com, SearchVMware.com, SearchEnterpriseLinux.com, SearchWindowsManageability.com, Virtualization Pro, EnterpriseLinuxLog and others. She has also been the editorial director for the Data Center Media Group.
Cameron McKenzie, Editor in Chief cmckenzie@techtarget.com 
With over ten years of development experience, Cameron McKenzie brings a long and storied history with the Java platform and Java EE architecture to the role of Editor in Chief of TheServerSide.com. A student and graduate of The University of Western Ontario and Oshawa's Durham College, in non-technical subject areas, Cameron McKenzie entered the IT field with the acquisition of his MSCE from Microsoft in 1998, and subsequently worked as a mentor and trainer for other students looking to acquire a professional designation. The MCSE certification then led to several Java programming and WebSphere administration certifications, and soon Cameron was acting as a technical trainer and lead consultant for Perficient Inc, one of North America's top consulting firms. Along with work architecting and developing enterprise Java applications, Cameron also worked with SRD out of Las Vegas, specializing in anti-fraud and anti-terrorism applications, and then transitioned to IBM Canada's Master Data Management pre-sales team before coming to TheServerSide.com. Of course, along with architecting and developing Java centric solutions, Cameron McKenzie has always had a passion for writing, which has manifested itself in four best selling Java titles, including Hibernate Made Easy, The SCJA Certification Guide, and What is WebSphere?, not to mention several fiction and non-fiction works, including the ever-popular Pickering is Springfield novella. And it is this unique combination of technical skills, mentoring abilities, and passion for writing that makes Cameron McKenzie uniquely qualified for his current role at TheServerSide.com.

Brein N. Matturro, Managing Editor  bmatturro@techtarget.com 
As group managing editor, Bree works with the Application development team to make sure the sites are up to date with news, tips and expert advice while maintaining a high editorial standard. She also assembles all of the site e-newsletters. Before starting at TechTarget in October 2005, Bree worked at MIT. She graduated with a BA in English from the University of Maine, Orono in 2001.