News
Stay informed about the latest enterprise technology news and product updates.
Constructors or static factory methods?
I believe Joshua Bloch said it first in his very good book "Effective Java": static factory methods are the preferred way to instantiate objects compared with constructors. I disagree. Not only because I believe that static methods are pure evil, but mostly because in this particular case they pretend to be good and make us think that we have to love them.

Download this free guide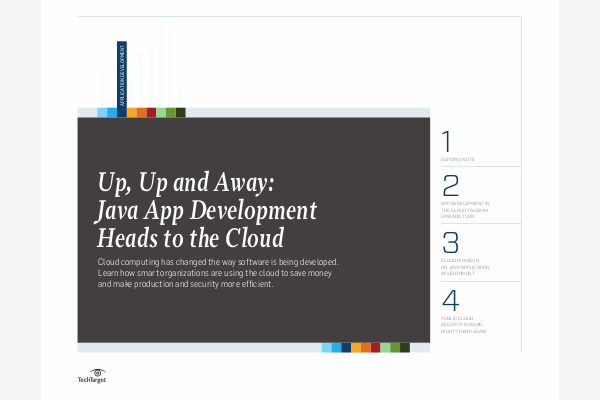 Free Handbook: Java App Development in the Cloud
Software engineers are approaching development and enterprise design in an entirely new way, thanks to the cloud. In this expert handbook, explore how your peers are leveraging the cloud to streamline app lifecycle management, save money, and make production and security more efficient.
By submitting your personal information, you agree that TechTarget and its partners may contact you regarding relevant content, products and special offers.
You also agree that your personal information may be transferred and processed in the United States, and that you have read and agree to the Terms of Use and the Privacy Policy.