How OSGi's modular approach affects traditional software architectures
TheServerSide talks to Liferay's Ray Augé about how their portal is using OSGi to take a more modular approach to architecting for the future
Looking for something else?
It's no secret that for developers interested in taking a modular approach to application development, using OSGi is a tried-and-true avenue that takes much of the guesswork out of the equation. With that in mind, it's no surprise to discover that as the developers and software engineers at Liferay architect their design for the future, OSGi and the corresponding system of modularity it provides is front and center in their minds.

Download this free guide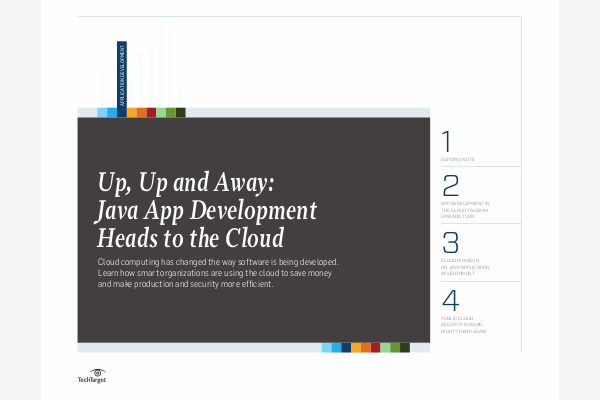 Free Handbook: Java App Development in the Cloud
Software engineers are approaching development and enterprise design in an entirely new way, thanks to the cloud. In this expert handbook, explore how your peers are leveraging the cloud to streamline app lifecycle management, save money, and make production and security more efficient.
By submitting your personal information, you agree that TechTarget and its partners may contact you regarding relevant content, products and special offers.
You also agree that your personal information may be transferred and processed in the United States, and that you have read and agree to the Terms of Use and the Privacy Policy.
In this interview with Ray Augé, rhymes with OJ, a senior software architect with Liferay, TheServerSide finds out about the future plans for building modularity into the world's most popular open-source portal, along with the various benefits that a more modular system would bring.
Of course, the interview covers more than just OSGi and Liferay's future design plans, as it also gets Ray's take on where Liferay Marketplace is going, how mobile fits into the mix and how Liferay plans to support a variety of big-data plays as big data and big content merge into a single concept.
Dig Deeper on Web portal design
PRO+
Content
Find more PRO+ content and other member only offers, here.