How 'big data' solutions solve real-time content management problems
Aggregating and processing millions of records in a real-time content management system means putting big data and NoSQL solutions to the test.
This Article Covers
RELATED TOPICS
How does an organization develop and deploy a real-time content management system that provides meaningful and pertinent information to its end users when thousands of news feeds are funneling millions of pieces of data into its content stores every hour? This is the 'big-data', big-content challenge that Harish Ramachandran, co-founder and project manager at CIGNEX Datamatix was forced to deal with when a global media conglomerate asked for help in both managing their data and producing content for their various consumers, which included everyone from online readers to the editors and writers who were putting stories together for the evening news.

Download this free guide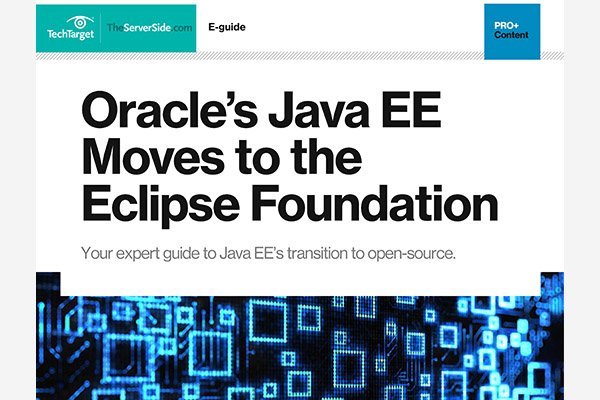 Download now: Java EE moves to the Eclipse Foundation
What are application developers and market analysts saying about Oracles decision to move Java EE to the Eclipse Foundation? What will this change? Find out here.
By submitting your personal information, you agree that TechTarget and its partners may contact you regarding relevant content, products and special offers.
You also agree that your personal information may be transferred and processed in the United States, and that you have read and agree to the Terms of Use and the Privacy Policy.
It's a modern big-data problem that required a big-data and NoSQL solution that tapped into every aspect of the organization's IT infrastructure. In this video with Harish, we hear how CIGNEX addressed its real-time content management problem and produced a big-data, big-content solution that worked.
How are you applying big-data solutions to traditional enterprise computing problems? Let us know how you are using big-data. And for more big-data and CMS insight, follow Cameron McKenzie on twitter (@potemcam)
Recommended Titles
Hadoop in Action By Chuck Lam
NoSQL Distilled By Martin Fowler
MongoDB: The Definitive Guide By Michael Dirolf
MongoDB in Action By Kyle Banker
Taming The Big Data Tidal Wave By Bill Franks
The Well-Grounded Java Developer By Martijn Verburg
PRO+
Content
Find more PRO+ content and other member only offers, here.