New book details the concepts behind Java performance
08 Dec 2011 | TheServerSide.com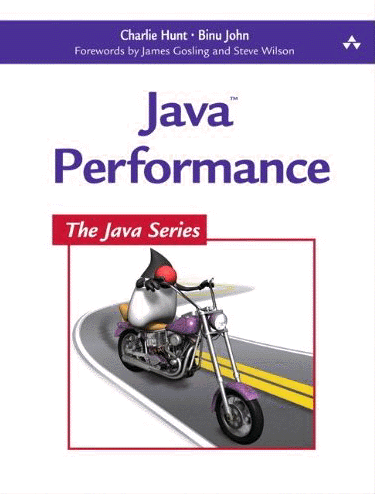 Java Performance, by Charlie Hunt and Binu John is a very technical guide to fine tuning Java applications for Windows, Linux, and Solaris systems. It is a part of The Java Series, which includes other titles such as The Java Programming Language and Effective Java. This installment in the series focuses on performance and scalability of Java applications.
The authors are well-qualified to speak on the subject of Java application performance. Hunt is the JVM performance lead engineer at Oracle, while John Binu spent over a decade working on Java-related performance issues with Sun.
The book has a foreword and cover art from the venerable James Gosling, creator of the Java language. Gosling endorses Java Performance by calling it "The definitive master class in performance tuning Java applications… if you love all the gory details, this is the book for you."
Indeed, the book does go into very thorough detail on a multitude of performance topics, from garbage collection to SOA and Web services concerns, from the nitty-gritty details of JVM performance to systems that scale up to need a bare minimum of 2 gigs of RAM. The book is not quite 700 pages long and about 100 of those pages are direct code examples that illustrate the concepts that Hunt and John elucidate throughout the book.
Of course, given the span of topics and the level of detail, Java Performance is not a book that needs to be read from cover to cover. For example, the chapter on JVM background is exhaustive, and while it is interesting for those of us who can appreciate the fine details of the inner working of the Java HotSpot VM, most of us will want to merely skim or possibly skip that chapter.
In fact, it's probably best to simply start reading at the part that's most pertinent to you. With an index of over 20 pages of topics, it's not too difficult to find the material that will interest you.