Liferay CEO says people are the company's strength
At the 2012 Liferay Symposium, the theme being pushed was "Open for Business", using the double entendre meaning of both open software and open for offering business ready software to clients.
Looking for something else?
Liferay's North America Symposium kicked off early Monday morning with some good news from their press department. The lowdown? Liferay saw a 55% jump in revenue for 2011 from the previous year; growth continues to be in the realm of double-digits; expansion means their payroll covers over 350 employees spanning across twelve countries, with key hires in France, Ireland, Japan and the UK. And if you place any credence on those magic quadrants from Gartner, you'll be impressed to know that Liferay was in the leading one. Curiously though, as Liferay's CEO made the symposium's opening keynote, there was barely a mention of any of these positive corporate indicators. Instead, he was more interested in talking about the community.

Download this free guide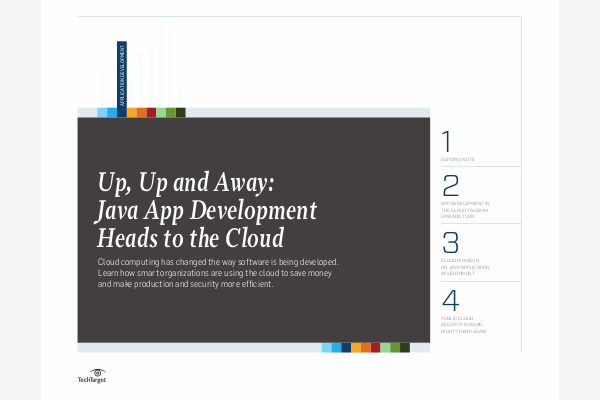 Free Handbook: Java App Development in the Cloud
Software engineers are approaching development and enterprise design in an entirely new way, thanks to the cloud. In this expert handbook, explore how your peers are leveraging the cloud to streamline app lifecycle management, save money, and make production and security more efficient.
By submitting your personal information, you agree that TechTarget and its partners may contact you regarding relevant content, products and special offers.
You also agree that your personal information may be transferred and processed in the United States, and that you have read and agree to the Terms of Use and the Privacy Policy.
"There is more value outside of the company being waited to be unleashed than there is inside," saidLiferay CEO Bryan Cheung in his opening address. 'Open for Business' is this year's theme, with the double entendre on the word open being fully intended. As such, Bryan instead emphasized the important role the community plays in Liferay's success, along with how an open-source approach to software development drives both trust and involvement.
And the theme of community building continued to be emphasized as Bryan Cheung was followed by an address by Jono Bacon, the Ubuntu Community Manager, as he shared his insights on the importance of maintaining a strong and motivated community.
The conference runs both Monday and Tuesday, with a long list of expert speakers in attendance, so there will inevitably be plenty of serious technical matters covered as well. In turn, TheServerSide will be bringing in a number of reports over the next few days providing insights into the key topics impacting developers working in the enterprise portal space.
Dig Deeper on Web application framework and Java middleware
PRO+
Content
Find more PRO+ content and other member only offers, here.