Hybrid app skills gap is hurting mobile application development
High-quality mobile application development today means not only Java on the server and JavaScript with HTML5 on the client, but a melding of the two.
Looking for something else?
TECHNOLOGIES
According to Mark Gargenta, CEO at San Francisco-based training company Marakana Inc. and author of the O'Reilly book Learning Android, the future of mobile application development lies in the emergence of the hybrid app, where the tumultuous union of Java code, JavaScript and HTML5 must be counseled and made to work by Android architects and designers.

Download this free guide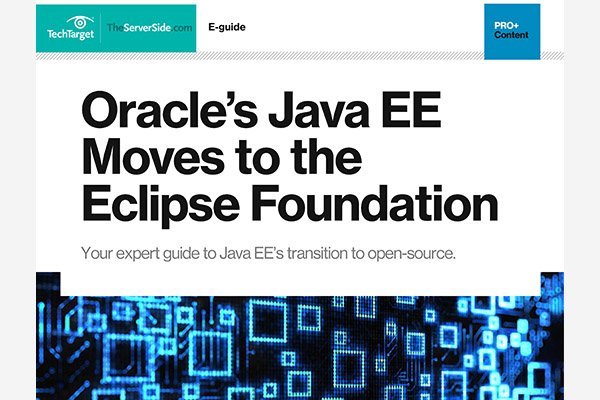 Download now: Java EE moves to the Eclipse Foundation
What are application developers and market analysts saying about Oracles decision to move Java EE to the Eclipse Foundation? What will this change? Find out here.
By submitting your personal information, you agree that TechTarget and its partners may contact you regarding relevant content, products and special offers.
You also agree that your personal information may be transferred and processed in the United States, and that you have read and agree to the Terms of Use and the Privacy Policy.
Hybrid Android applications have certain functions that are going to be coded using HTML5, and other functions that will be programmed natively in Java. The dichotomy of HTML5 versus native apps raises questions as to which parts of an application should be developed using browser-based technologies and which features should be developed using native code. TheServerSide turned to Gargenta for answers.
"For things that are run-of-the-mill," said Gargenta, such as forms or features that you might see on a traditional webpage, there's a good chance Web-based technologies will work. "If there's nothing fancy about the feature you are implementing, you can knock it off using HTML5."
On the other hand, integrating maps or taking and manipulating pictures are the types of activities that can benefit from a native mobile approach. "Those things are best done natively because you can take the power of the mobile device and work with the camera, work with the sensors and create a great user experience," Gargenta said.
The future of mobile application development is a combination of Java, JavaScript and HTML5. Fortunately, there is no shortage of Java developers. Furthermore, programmers who are adept at HTML5 and Web scripting languages are in plentiful supply. But how many developers understand how the two fit together?
When creating hybrid apps melded from Java and HTML5, "there are always technical challenges integrating the two," Gargenta said. "And that is something you can figure out relatively easily, calling Java from JavaScript and vice versa." After all, solving problems through the use of code is what developers do. But architecting a hybrid solution is a different skill altogether, and that's where the current skills gap exists. "Finding the person who can understand everything and architect a full system is more challenging than the technology itself," he said. While the future of mobile development may indeed be a hybrid strategy, widespread adoption of this approach is still a long way off, and one reason for the delay is the lack of skills in integrating Java with HTML5. The hybrid approach will work, but it won't happen until the hybrid app skills gap gets filled, and architects get comfortable and experienced at designing solutions that effectively meld technologies.
Follow Cameron McKenzie on Twitter (@potemcam)
Recommended Titles
Programming Android by Zigurd Mednieks
JavaScript & jQuery: The Missing Manual by David Sawyer McFarland
The Definitive Guide to HTML5 by Adam Freeman
Cracking the Coding Interview: 150 Questions and Solutions by G.L McDowell
The Google Resume: Landing a Job at IBM, Apple, Microsoft or Facebook by G.L McDowell
Dig Deeper on Mobile application management
PRO+
Content
Find more PRO+ content and other member only offers, here.