How to permanently configure web application settings on the application server
Some settings in the web.xml file can easily be changed by developers, causing runtime problems on the server at deployment. Here is how to permanently set web configuration parameters on the server that will not be overridden.
Looking for something else?
TECHNOLOGIES
Software developers and quality engineers know that there are certain configuration settings, maintained within web applications and enterprise application archives, that make sense during development, but have absolutely no business being active in production. For example, the facelets.SKIP_COMMENTS and facelets.DEVELOPMENT setting are very helpful when building and troubleshooting an application, but they have a negative impact on performance and even pose a security risk if they are enabled in production.

Download this free guide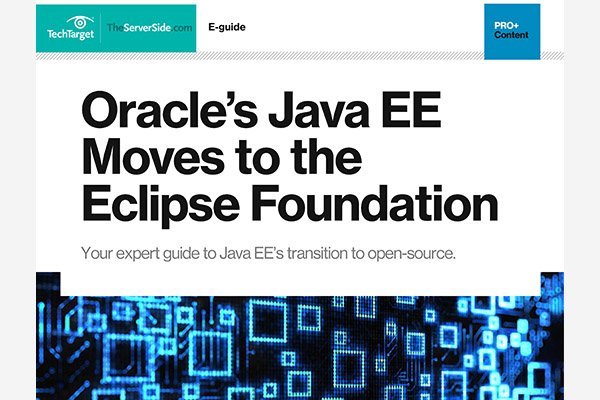 Download now: Java EE moves to the Eclipse Foundation
What are application developers and market analysts saying about Oracles decision to move Java EE to the Eclipse Foundation? What will this change? Find out here.
By submitting your personal information, you agree that TechTarget and its partners may contact you regarding relevant content, products and special offers.
You also agree that your personal information may be transferred and processed in the United States, and that you have read and agree to the Terms of Use and the Privacy Policy.
Using this tip, your applications will run more securely and more efficiently.

Lukas Stewart
It is expected that a developer, or even the build process itself, will change these settings before a web application is packaged for deployment. But what happens if a step in the build process is skipped, or if a developer forgets to make the configuration change? How can an administrator protect their server configuration from an absent-minded developer?
The first step in protecting the sanctity of your application server from such actions is placing a context.xml file in the META-INF folder of the web application archive (WAR) file being deployed, and within the context element of that xml file, add a parameter for each setting that needs to be set permanently on the server.







<context>

<parameter name="facelets.DEVELOPMENT" value="true" override="false" />

<parameter name="facelets.SKIP_COMMENTS" value="true" override="false" />

</context>

When the application deploys for the first time, these files will be copied to the following location:
$CATALINA_BASE/conf/[servername]/[hostname:port]/[context-path].xml
The administrator needs to then go into this file and change the context parameters to the values that should will be used indefinitely on the server:

<context>

<parameter name="facelets.DEVELOPMENT" value="false" override="false" />

<parameter name="facelets.SKIP_COMMENTS" value="false" override="false" />

</context>

Once this is done, Tomcat will not overwrite the setting in these files, and any changes or updates that happen within a newly deployed module will be overridden by the server's settings. No matter what happens in the future, regardless of whether the developer forgets to make a change before deployment, or if something goes awry during the packaging and deployment process, the settings that should be used in production won't be overridden, and your applications will run much more securely, and much more efficiently.
Do you have any good tips that will help administrators save time when configuring the application server? Let us know about your favorite tips and tricks.
Dig Deeper on Client framework
PRO+
Content
Find more PRO+ content and other member only offers, here.