IBM Installation/Configuration Tip #1 – Installation problems and vpd.properties
If you've ever had a problem reinstalling WebSphere Portal, and received a message indicating that the software is already installed, then this tip might be for you.
This Article Covers
RELATED TOPICS
Looking for something else?
Usually I write about WebSphere Portal 7, but I thought I'd share this little tidbit as it crosses the IBM Product Family. If you've ever had a problem reinstalling an IBM product, and received a message indicating that the software is already installed, then this tip might help you.

Download this free guide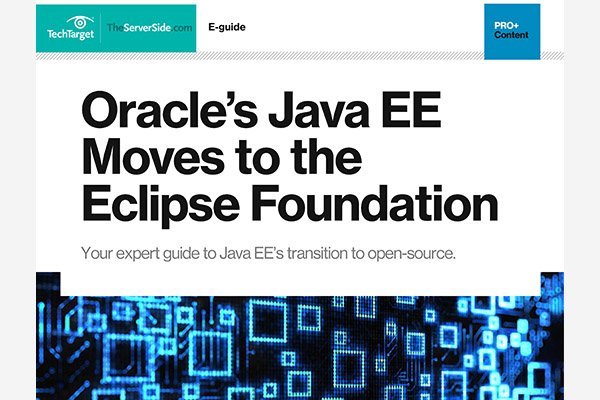 Download now: Java EE moves to the Eclipse Foundation
What are application developers and market analysts saying about Oracles decision to move Java EE to the Eclipse Foundation? What will this change? Find out here.
By submitting your personal information, you agree that TechTarget and its partners may contact you regarding relevant content, products and special offers.
You also agree that your personal information may be transferred and processed in the United States, and that you have read and agree to the Terms of Use and the Privacy Policy.
A few years ago I was working for a very important client. During a time-critical WebSphere Portal installation, the servers were inadvertently shutdown during an unexpected power outage (AKA - I accidentally tripped over the plug). When power was finally restored, I attempted to resume the installation. Unfortunately, nothing I tried worked. I continued to receive the message that an existing instance of WebSphere Portal was already installed.
Had I been working on a Windows system, I might have assumed that there was an entry embedded deep within the Windows Registry. But I was on Linux, so some flag indicating that Portal was already installed had been stored somewhere else.
After several directory searches and even further Googling, I came across information related to the bane of my existence. Something called vpd.properties.

What is the vpd.properties?
vpd.properties is nothing more than a file that IBM uses to register the products that are currently installed on your server or development system. Whether it's WebSphere Portal, Lotus Connections or Rational Application Developer, IBM adds entries for each one of its products to this file.

What should I do with the vpd.properties?
Short answer: Remove it!
Once it's gone, you can merrily reinstall the product of your choice.

Where is vpd.properties located?
It depends on the operating system, but here are the most common locations:
| | |
| --- | --- |
| Window | C:\Windows |
| Linux | root |
| AIX | root or usr/lib/objrepos |

What are the advantages of the vpd.properties file?
As I see it, IBM decided that it would be far easier to simply write to a file rather than develop custom adapters for every operating system. So whether you're using Windows, Linux, or AIX, the vpd.properties file is used.
What are the dangers in removing the vpd.properties file?
Short Answer: None that I've discovered… (so far).
I've discovered documentation on how to update the vpd.properties file, but modifying the file properly is much more time consuming than simply deleting it. In any time critical project, you do what has to be done as quickly as you can.
Dig Deeper on Java EE development and enterprise Java platforms
PRO+
Content
Find more PRO+ content and other member only offers, here.