Java Certification Exam essentials: Compiling and running code
This first tutorial uses the game of rock-paper-scissors to hammer home the basic concepts of writing, compiling and running Java code.
This Article Covers
RELATED TOPICS
Once you've installed the Java Development toolkit (JDK) and configured JAVA_HOME, the next step is to start writing some Java code. In this tutorial, the fourth in a series, we simply focus on creating a single Java class with a runnable main method that prints out the hypothetical result of playing a single game of rock-paper-scissors. There is no input taken from the user and there is no complex business logic. In this first tutorial, the real goal is to get a simple class coded, compiled and running. Once you've accomplished this significant task, you'll be ready to move on to further tutorials that will get iteratively more complicated as your Java programming skills progress.

Download this free guide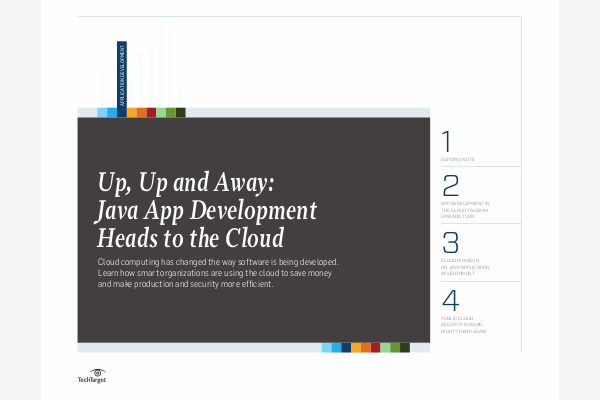 Free Handbook: Java App Development in the Cloud
Software engineers are approaching development and enterprise design in an entirely new way, thanks to the cloud. In this expert handbook, explore how your peers are leveraging the cloud to streamline app lifecycle management, save money, and make production and security more efficient.
By submitting your personal information, you agree that TechTarget and its partners may contact you regarding relevant content, products and special offers.
You also agree that your personal information may be transferred and processed in the United States, and that you have read and agree to the Terms of Use and the Privacy Policy.
PRO+
Content
Find more PRO+ content and other member only offers, here.