Cloud adopters seek help for their DevOps, app monitoring and cost control problems
As more companies move to the cloud, more and more companies are realizing that expert help, knowledge and tools are needed to solve various problems such as monitoring, DevOps, database fail-over and utilization cost control.
A great way to take the temperature of the IT industry is to attend a big vendor conference and look for trends as you roam the exhibition floor. At AWS re:Invent, it's pretty easy to pick out the various islands of innovation that are being colonized in and around the Amazon Web Services space, as there appears to be a proliferation of vendors in four key areas: operations management, cost control through utilization optimization, application monitoring and data storage.

Download this free guide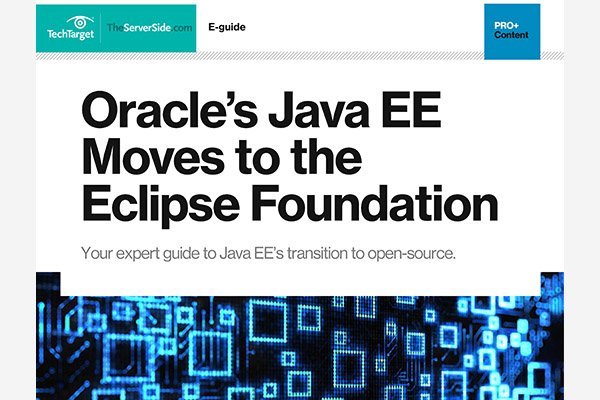 Download now: Java EE moves to the Eclipse Foundation
What are application developers and market analysts saying about Oracles decision to move Java EE to the Eclipse Foundation? What will this change? Find out here.
Operations management
While Amazon and their extensive portfolio of products is making enterprise development, deployment and hosting easier, it would appear from the number of vendors offering DevOpsand operations management solutions that working with AWS is not as simple as clicking a few buttons and spinning up a virtualized AMI instance here and there. Data centers may be disappearing, but the need for skilled resources that understand how to manage infrastructure, whether it is locally hosted or virtualized in the cloud, hasn't gone away, and companies like Opscode are stepping in to fill the void.
Utilization optimization
As Vittaly Tavor, Founder and VP Products at Cloudyn said, "no IT professional has ever been fired for over provisioning," It's simply instinctive to plan enterprise architectures with the ability to deal with the worst case scenario in mind. But that overly protective approach to architecture doesn't make sense in the cloud, and organizations like Cloudlyn and CloudCheckr are providing innovative services and solutions make sure organizations aren't paying for clock-cycles their applications aren't using.
Application monitoring
There was a time when you could walk an exhibition floor and there were only two or three monitoring solutions being offered. They were typically backed by the big vendors, and they were more of an afterthought than a priority. Perhaps the proliferation of Scrum and Kanban and other Agile techniques that places a premium on feedback and analysis that is creating a need for better and more elaborate monitoring and reporting engines, but whatever the motivation is, companies like AppDynamics and Tableau Software are working hard to carve out a niche in this increasingly crowded space.
Data storage
While operations management, utilization optimization and application monitoring plays are all tangential and complimentary to the core set of AWS offerings, you have to give props to the courage of the various data storage and database technology Davids that have the courage to set up on the Goliath's AWS exhibition floor. With Amazon offering their own solutions for Big Data, NoSQL and now even RDS, Amazon's cloud-based relational database service, any data storage vendor knows they are up against a massive competitor with incredibly deep products. But nevertheless, companies like MongoDB, GenieDB and Zadara Storage continue to thrive, sometimes by providing simpler alternatives, sometimes by providing better failover and resiliency, sometimes by simply being better than anything Amazon has to offer in this space, and sometimes simply by being an Amazon partner and using their cloud based systems under the covers.
Taking note of the new companies that are appearing, not to mention the old companies that are making a resurgence, is a great way to get an idea of where the industry is going, and which areas of application development, deployment and ongoing application lifecycle management are causing the most pain for the front line workers who are dealing every day with enterprise technologies like those made available through Amazon's AWS. Some of these companies will grow, many of these companies will merge, some will be bought out, and others will inevitably disappear, but regardless of the outcome, it all works together to move the industry forward by addressing and solving the key pain points that enterprise IT professionals currently face as they embrace and go forward with cloud based technologies.
Dig Deeper on Java development for cloud