JQuery 1.4 goes live
jQuery JavaScript library brings performance and coding improvements. This release represents a significant update to the library.
The new release of the jQuery JavaScript library is now available with numerous performance and coding improvements. This release represents a significant update to the library, and many of the calls in the library will see a 2-4 fold performance improvement. For example, the performance of the .css() method has doubled, while the performance of the .addClass(), .removeClass(), and .hasClass() methods has tripled.

Download this free guide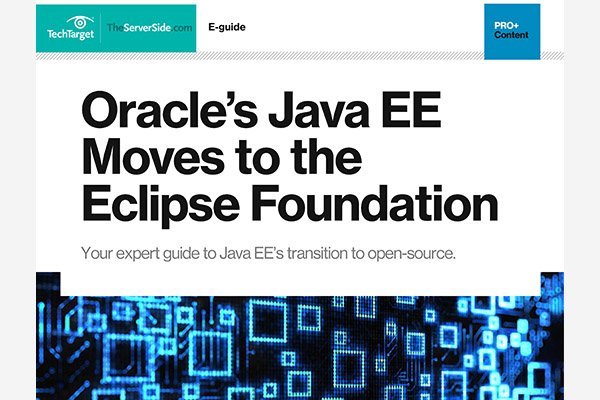 Download now: Java EE moves to the Eclipse Foundation
What are application developers and market analysts saying about Oracles decision to move Java EE to the Eclipse Foundation? What will this change? Find out here.
By submitting your personal information, you agree that TechTarget and its partners may contact you regarding relevant content, products and special offers.
You also agree that your personal information may be transferred and processed in the United States, and that you have read and agree to the Terms of Use and the Privacy Policy.
The new library significantly reduces the complexity of most popular methods in jQuery. The most dramatic changes were in remove, html, and empty methods. It also adds several new Ajax methods. Another improvement is that a data cache is no longer created if it is not needed, which increases performance and avoids polluting the DOM.
An overhaul to queuing improves the experience of working with queues other than the default. These include a .delay(), Queue next, and .clearQueue() methods.
On the networking side, Google is now hosting a copy of the jQuery code on their fast edge cache servers, in order to speed the performance of jQuery apps.
Full jQuery 14 release notes - Jquery 14.com
Notes on jQuery breaking changes - Jquery 14.com
Dig Deeper on Web developer tools