 BACKGROUND IMAGE: iSTOCK/GETTY IMAGES
News
Stay informed about the latest enterprise technology news and product updates.
Oracle OpenWorld 2013: How to get kids involved in coding
Saskia Vermeer-Ooms and Regina ten Bruggencate offer advice on how to get kids interested in coding, starting with the video games kids already enjoy.
The answer to growing the next generation of coders may not start with hitting the books. Instead, why not engage kids by encouraging them to make their own tablet- and smartphone-friendly games? That's according to Saskia Vermeer-Ooms, senior software engineer at Worth IT, and Regina ten Bruggencate, senior Java developer for iPROFS. The pair will shed light on how to educate kids in coding at the Oracle OpenWorld 2013 conference, held Sept. 22-26 in San Francisco.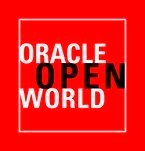 "Games can be a great way to get interested in programming," ten Bruggencate said. "Some games offer the opportunity to build your own add-ons." The senior Java developer said games such as Minecraft, Light- Bot, Mindstorms and Arduino might serve as good launching pads for involvement with coding.
Alice and GreenFoot can also be helpful tools to captivate children's interest in software development, according to Vermeer-Ooms. A program called Scratch may be a good fit for youngsters in particular because of its visual elements.
"You can also browse through other people's projects and look at what it does, then there is the 'look inside' button, and you can see the code that produced the program," Vermeer-Ooms said. "You can easily make a copy and add on to it or modify it to your own needs."
Another key to spurring children's interest in programming is simple -- take incremental actions.
Games can be a great way to get interested in programming.

Regina ten Bruggencate,
senior Java developer, iPROFS
"Increasing the difficulty in small steps and seeing what they can handle is the best way to go," Vermeer-Ooms advised. "You don't want them getting frustrated and lose confidence in what they can accomplish."
Ten Bruggencate concurred with Vermeer-Ooms, and added, "No boring big calculations, but teach them how to program a small game that they can show and share with their friends."
Filling the education gap
Who cares if kids don't become involved in IT? Well, many people should. Data shows that well-paying careers will be sent overseas if qualified candidates can't be found on home soil. As technology becomes increasingly integrated in daily life, the number of opportunities is likely to continue to rise.
While sparking a child's interest in coding doesn't have to start in the classroom, it's hard to deny the benefits of formal education. "What I think still needs to be done is getting the schools to pay more attention to computer science. I know high schools have it in their curriculum, but why not also introduce it into elementary schools?" Vermeer-Ooms questioned. "Kids nowadays already can manage their way around an iPad before they even know how to read or write."
Filling the void in traditional classroom instruction is getting easier. There are several organizations available for youth to keep their interest and skills growing. Lego League, Maker Faire and Devoxx4Kids are a handful of examples that will be highlighted during the Oracle OpenWorld 2013 session.
Pint-sized coders can serve as educators, too. It's easy for industry professionals to get stuck in their ways, holding them back from creating innovative solutions. "What we can learn from kids is that they don't feel restricted by any rules or requirements; they can just let their imagination go off to any point they want," Vermeer-Ooms said. "If they get stuck, they can switch to another approach and try other options until it works to their liking."