Evaluate
Weigh the pros and cons of technologies, products and projects you are considering.
Three most important criteria for choosing mobile testing tools
Perfecto Mobile's Sveta Kostinsky boils down the top three criteria for choosing mobile testing tools.
One of the big topics of interest at EclipseCon 2014 was figuring out the best way to take popular and established Java EE development tools like Eclipse and bring the skills and knowledge that are abundant in that space to the arena of mobile and embedded device development. And of course, one of the challenges in developing quality mobile applications is figuring out how to most effectively test those applications. After all, testing mobile devices and testing desktop-delivered, browser-based applications are two completely different monsters.

Download this free guide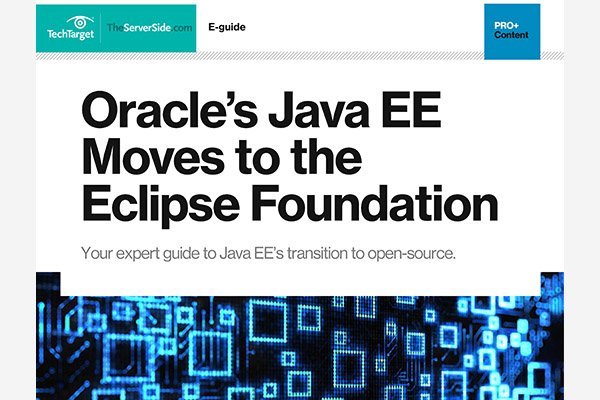 Download now: Java EE moves to the Eclipse Foundation
What are application developers and market analysts saying about Oracles decision to move Java EE to the Eclipse Foundation? What will this change? Find out here.
You need to have unattended test execution.

Sveta Kostinsky
So, what are three key things people should look for in mobile testing tools? We put that question to Perfecto Mobile's Sveta Kostinsky. Obviously, since she works for Perfecto Mobile, she's got a bit of skin in the mobile testing game, but her insights are pretty agnostic in terms of specific tools and vendors. So, what should people be looking for? Your best bet is to watch the accompanying video, but according to Kostinsky, it boils down to three key things:
Ensure you have OS-level control over the device being tested, "and be able to give your globally distributed teams access to the device," Kostinsky says.
Ensure that you have the ability to run automation scripts overnight. "You need to have unattended test execution."
Make sure you are using tools that allow your organization to extend existing knowledge so the process of testing and automation is familiar and straightforward. "You want to have your existing knowledge extended onto mobile."
Kostinsky also provides some insightful tips on how organizations can merge existing application lifecycle management processes with effective mobile strategies, so, if your organization is working hard to achieve mobile success, you will definitely want to hear Kostinsky's insights.
What do you think are the most important qualities for a suite of mobile testing tools? Let us know.
Dig Deeper on Mobile development and deployment