Java ALM
Application lifecycle management (ALM) is one of the most important aspects of Java project management. Still, Java ALM is very similar to that of an enterprise application developed on any other software platform. Check out this section for news, tips and opinions on the best ways to manage the Java application lifecycle including requirements, design, testing, deployment, version management and more.

Download this free guide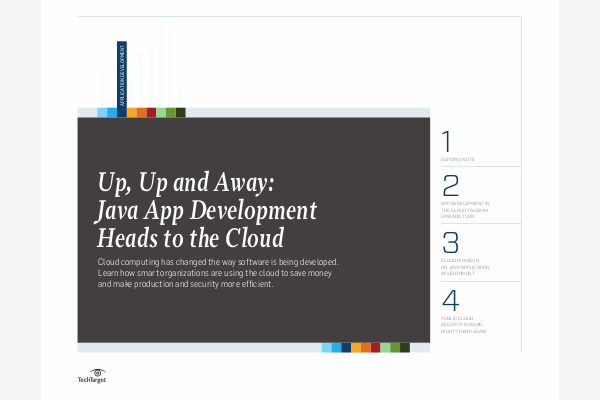 Free Handbook: Java App Development in the Cloud
Software engineers are approaching development and enterprise design in an entirely new way, thanks to the cloud. In this expert handbook, explore how your peers are leveraging the cloud to streamline app lifecycle management, save money, and make production and security more efficient.