Class packaging: Understanding how to organize related Java components
This tutorial takes a look at how the Java programming language uses folders and packages to organize logically related classes and components.
One of the most fundamental concepts in the world of Java programming is the package. When developers have a common set of related classes and components, they are encouraged to organize those files and resources together into packages. But what exactly are packages, and how do developers create them? This tutorial, the fourth in a series, uses nothing more than Notepad, the Java 7 JDK and our previously created rock-paper-scissors application to demonstrate how to package related resources together; it shows how packages manifest themselves on the file-system; and it will help developers understand the importance of the package construct in Java.

Download this free guide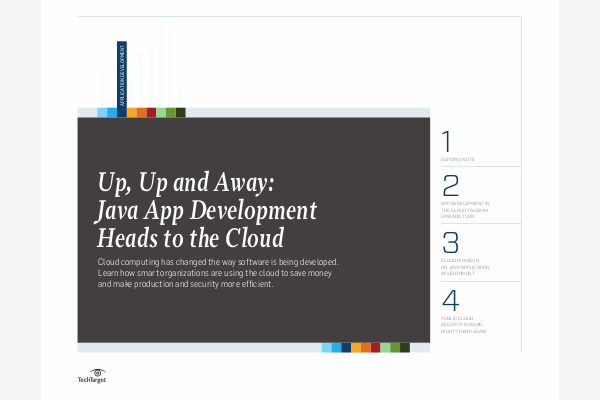 Free Handbook: Java App Development in the Cloud
Software engineers are approaching development and enterprise design in an entirely new way, thanks to the cloud. In this expert handbook, explore how your peers are leveraging the cloud to streamline app lifecycle management, save money, and make production and security more efficient.
Dig Deeper on JSRs and APIs