Get started
Bring yourself up to speed with our introductory content.
The key to mobile UI development is planning
There is no such thing as over-planning when prepping for each stage of the mobile UI development. Jenner Lochridge discusses five areas to account for in advance.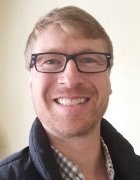 Jenner Lochridge
Whether you are a one-person dev shop or working on an international enterprise development team, executing similar tasks will promote best practices in your mobile application development. Your team will need to plan and execute product specification, quality assurance, software architecture, software development and product design. It's wise to create and execute a plan for each element as it all factors into the mobile app's end-user experience.
While it is true that incorporating best practices into each of these stages increases the initial cost of delivering your mobile UI development, doing so will lower the lifetime cost of deploying and maintaining your app. As a result, your mobile apps will deliver higher end-user value. In this first of a series of articles, we will cover these technical and process elements that will get your mobile app development on an efficient, value-driven delivery schedule.