Top three ways to handle Java user input in a standalone Java app
This tutorial looks at three ways a Java app can handle input: using the Scanner, using the System's console object, and using a Swing component.
This Article Covers
RELATED TOPICS
Computer programs, in their simplest form, really just do three things: First, they take input from the user; secondly, they manipulate that input in some manner; and thirdly, they send a response back to the client informing the user about how their input was handled. Interestingly, however, handling user input in a standalone Java application has always been rather onerous since it requires the use of InputStream objects and various esoteric input and output classes. Fortunately, additions to the JDK over the years have helped to simplify the task of obtaining input from the user. In this tutorial, the third in a series, we look at three of the best ways to handle user input in a simple, standalone Java application -- by using the Scanner class, the System's console object and the Swing package's JOptionPane.

Download this free guide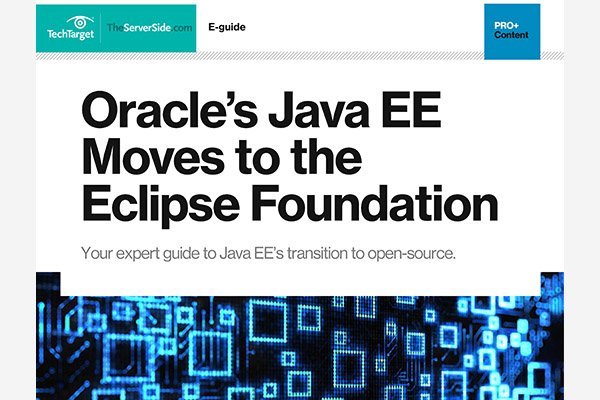 Download now: Java EE moves to the Eclipse Foundation
What are application developers and market analysts saying about Oracles decision to move Java EE to the Eclipse Foundation? What will this change? Find out here.
By submitting your personal information, you agree that TechTarget and its partners may contact you regarding relevant content, products and special offers.
You also agree that your personal information may be transferred and processed in the United States, and that you have read and agree to the Terms of Use and the Privacy Policy.
Dig Deeper on JSRs and APIs
PRO+
Content
Find more PRO+ content and other member only offers, here.