WS* specifications
Learn about the variety of specifications for Web services. These specifications are in varying degrees of maturity and are maintained or supported by various standards bodies and entities. Web service specifications are occasionally referred to collectively as "WS-*", though there is not a single managed set of specifications. Find out about the collective WS* specifications in this topic section.

Download this free guide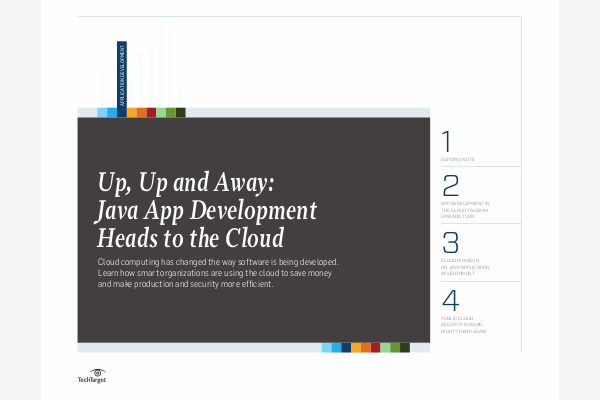 Free Handbook: Java App Development in the Cloud
Software engineers are approaching development and enterprise design in an entirely new way, thanks to the cloud. In this expert handbook, explore how your peers are leveraging the cloud to streamline app lifecycle management, save money, and make production and security more efficient.