WS* specifications
Learn about the variety of specifications for Web services. These specifications are in varying degrees of maturity and are maintained or supported by various standards bodies and entities. Web service specifications are occasionally referred to collectively as "WS-*", though there is not a single managed set of specifications. Find out about the collective WS* specifications in this topic section.

Download this free guide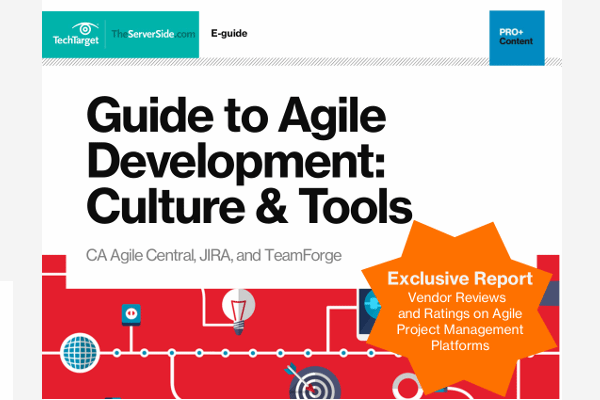 Guide to Agile Development: Culture & Tools
This exclusive report contains vendor reviews and ratings on agile project management platforms such as CA Agile Central, JIRA, and TeamForge.
By submitting your personal information, you agree that TechTarget and its partners may contact you regarding relevant content, products and special offers.
You also agree that your personal information may be transferred and processed in the United States, and that you have read and agree to the Terms of Use and the Privacy Policy.