EJB specification
Enterprise JavaBeans specifications helps to define how to best go about deploying EJB regardless of the platform that is being used. Learn the EJB specifications from the latest news, tips, articles, and expert advice regarding Enterprise JavaBeans.

Download this free guide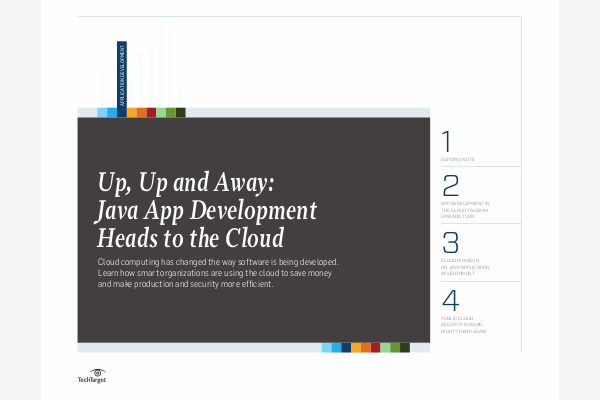 Free Handbook: Java App Development in the Cloud
Software engineers are approaching development and enterprise design in an entirely new way, thanks to the cloud. In this expert handbook, explore how your peers are leveraging the cloud to streamline app lifecycle management, save money, and make production and security more efficient.