News
Stay informed about the latest enterprise technology news and product updates.
Apache Flink – A comprehensive guide

Download this free guide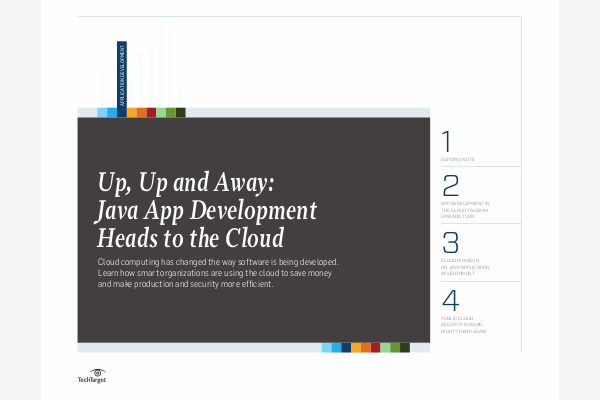 Free Handbook: Java App Development in the Cloud
Software engineers are approaching development and enterprise design in an entirely new way, thanks to the cloud. In this expert handbook, explore how your peers are leveraging the cloud to streamline app lifecycle management, save money, and make production and security more efficient.
By submitting your personal information, you agree that TechTarget and its partners may contact you regarding relevant content, products and special offers.
You also agree that your personal information may be transferred and processed in the United States, and that you have read and agree to the Terms of Use and the Privacy Policy.
Apache flink is the next generation Big Data tool also known as 4G of Big Data. It is the true stream processing framework (doesn't cut stream into micro-batches). Flink's kernel (core) is a streaming runtime which also provides distributed processing, fault tolerance, etc. Flink processes events at a consistently high speed with low latency; it processes the data at lightning fast speed. It is the large scale data processing framework which can process data generated at very high velocity.
Apache flink is the powerful open source platform which can address following types of requirements efficiently:
Batch Processing
Interactive processing
Real-time stream processing
Graph Processing
Iterative Processing
In-memory processing