News
Stay informed about the latest enterprise technology news and product updates.
Fault Tolerance - The most important feature of HDFS
It handles faults by the process of replica creation. The replica of users data is created on different machines in the HDFS cluster. So whenever if any machine in the cluster goes down, then data can be accessed from other machine in which same copy of data was created. HDFS also maintains the replication factor by creating replica of data on other available machines in the cluster if suddenly one machine fails. To learn more about world's most reliable storage layer follow this HDFS introductory guide.

Download this free guide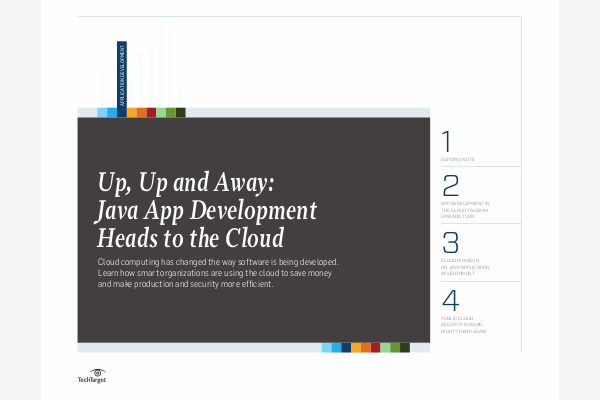 Free Handbook: Java App Development in the Cloud
Software engineers are approaching development and enterprise design in an entirely new way, thanks to the cloud. In this expert handbook, explore how your peers are leveraging the cloud to streamline app lifecycle management, save money, and make production and security more efficient.
By submitting your personal information, you agree that TechTarget and its partners may contact you regarding relevant content, products and special offers.
You also agree that your personal information may be transferred and processed in the United States, and that you have read and agree to the Terms of Use and the Privacy Policy.
Looking for HDFS Hands-on, follow these tutorials: Top 10 Useful Hdfs Commands Part-I